Charles Kovess
Australasia's Passion Provocateur
"The role of grandparents in the educational success of their grandchildren".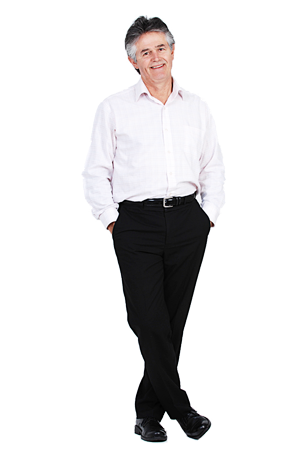 Charles KovessLL.B. (Hons), LL.M., CSP, MAICD
After 20 years of high level legal and business experience, Charles Kovess changed career in 1993 to share success strategies as a professional speaker, educator, facilitator and coach. Charles has asssisted many companies and individuals to achieve world-class results by harnessing passion, and is known as Australasia's Passion Provocateur.
He is the Founder and CEO of Kovess International, a Past National President of the National Speakers' Association of Australia, President of the Australia-Hungary Chamber of Commerce & Industry, Trustee of the Global Energy Network Institute, CEO of an innovative manufacturer of industrial hemp processing machinery, Past President of the Lorne Surf Life Saving Club, Past Councillor of the Law Institute of Victoria, and a Certified Speaking Professional. Amongst a broad range of interests, Charles has promoted sustainability practices and philosophies since 1976, and challenges his audiences to passionately promote the need for sustainable behaviours, both personally (by being healthy!) and globally (by keeping our planet alive!)
Charles has authored two inspirational books, 'Passionate People Produce',and 'Passionate Performance', and is the co-author of 'The 7 Heavenly Virtues of Leadership'.
Charles is not only passionate about the power of passion: he is also passionate about entrepreneurship, innovation and sport! He is currently competing in his 35thconsecutive year in triathlons; he qualified as an international water polo referee, played A Grade Amateur Football, and has completed nine marathons. He is the father of five children, aged from 37 years down to 8 years, and two grandchildren.